Pakistan's Finance Minister Asad Umar said the government can afford a two-month delay to stalled bailout negotiations with the International Monetary Fund with talks set to continue on Thursday
"We aren't in hurry," Umar told Bloomberg on the sidelines of a conference in Islamabad on Wednesday. "We are covered even if it delays for two months."
Earlier in November, discussions with the IMF hit an impasse over the fund's proposed changes to Pakistan's currency and tax policy. Umar said Pakistan's request will be taken by the IMF in time for a January meeting of its executive board.
Also Read: No hurry on IMF programme, says Asad
Pakistan is looking to bridge a financial gap of at least $12 billion caused by its latest balance of payments crisis. The nation's foreign exchange reserves have dropped to the lowest in more than four and a half years.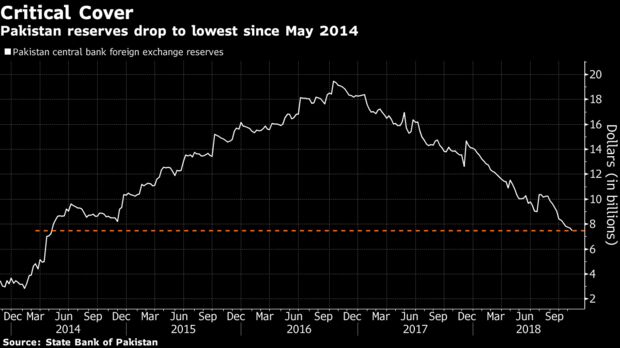 The nation's central bank confirmed last week that it had received $1 billion from a total $3 billion direct support deposit pledged by Saudi Arabia. The package was promised after Prime Minister Imran Khan was one of the few heads of state to attend the Future Investment Initiative in Riyadh after it emerged Jamal Khashoggi, a Saudi critic, was killed inside the kingdom's consulate in Istanbul in October.
Khan has also traveled to China and the United Arab Emirates in an attempt to drum up similar financial assistance from friendly countries. So far his success has been limited.
The former cricket star was initially reluctant to approach the IMF after U.S. Secretary of State Mike Pompeo said in August that he would be watching to see if Pakistan's new government used the fund to pay off billions of dollars in the opaque Chinese loans.
"We still want to have the program," Umar said. "But we're not in hurry to have it. It'll ease and open up other funding avenues."
(This news/article originally appeared in Bloomberg on November 28th, 2018)